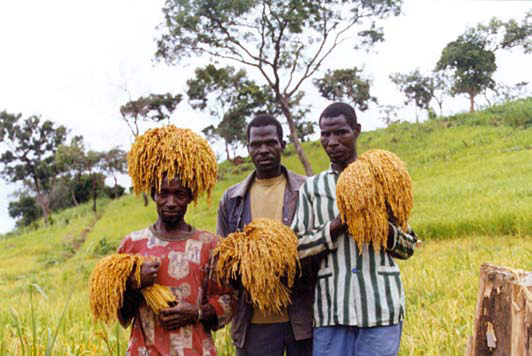 This manual was elaborated based on farmers' practices and knowledge in seed production, conservation and dissemination. It gives practical guidelines and recommendations on how to improve the farmer-saved seed production system used by farmers from generation to generation, to increase their productivity and market competitiveness.
The aim of the authors is to create a permanent dialogue among the major stakeholders by using participatory methods with a view to facilitating the availability of quality seed to farmers and contributing thereby to sustainable rice production in sub-Saharan African countries. The manual therefore enables technicians to better understand the local seed systems, their constraints, the causes of the problems identified, and possible solutions.
In fact, it describes seed issues down to the community level and helps to build a national seed system based upon the improvement of the indigenous production techniques, the reinforcement of traditional seed diffusion networks and linkages to appropriate public sector institutions.
The community-based seed system constitutes is complementary to the conventional seed system. It aims to perfectly integrate the strengths and opportunities in both the conventional and the traditional seed systems and to enable traditional farmers meet their seed requirements by improving their know-how for addressing basic seed production and quality constraints. Consequently, it provides a good opportunity for farmers' organizations to improve the supply of quality seeds in their communities and to gradually develop into viable seed enterprises.
FullScreen Mode